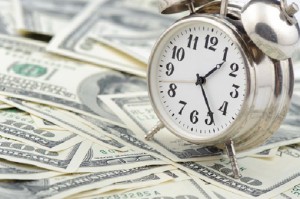 It is absolutely true that cash advance loans are a temporary remedy for money emergency situations. They are offered for a short time period and with high interest rate. So, it's not a big shock that many people have complications with loan pay back. However, for the situations like this there is a choice of a roll-over.
Many times it happens that borrowers are unable to pay their loan amount on time. They want to extend or rollover their repayment date. So, we here at paydayloanswebsite.com provide you this option which many private lenders don't offer. This is the reason we say that we are the best payday loans provider company in United States of America. Therefore, have a look on the rollovers and extensions of online payday loans.
If you want to rollover payday loans then, it is necessary to tell you that it involves extra fees as well as higher interest rate. Because, it is very risky to extend the date of repayment and only few lenders do it. You will be charged extra fees for the rollover process. It is advised to think carefully before you involve in rollover.
Although, many people have taken benefit of our this facility but we advise our clients and customers that always pay loan amount on the mentioned date to be safe from extra charges and interest rate.
In-case, if you have decided to rollover then here is the example how much extra money you have to pay. Consider a scenario, you have taken $100 cash money as a loan from us and it is charged $15 origination fee. If you rollover the loan then you will be charged $15 each time by another two weeks.
I hope, now you have clear idea on how much amount you have to pay according to your loan amount when you will rollover the loan. One thing more important you have to fulfill our criteria to avail this option.